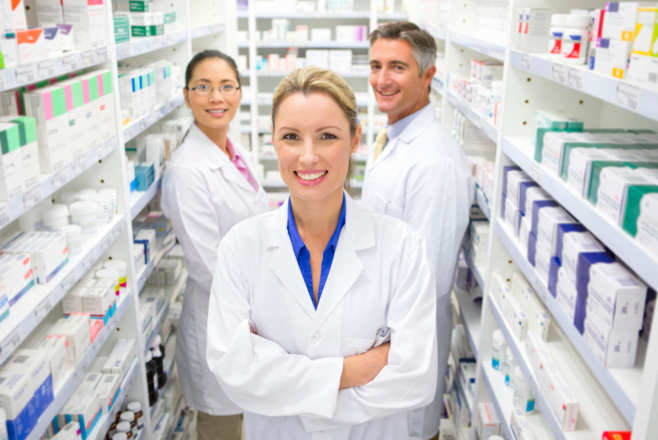 Building trust in the healthcare industry can be challenging in today's fast-paced world. However, one aspect that sets our pharmacy in Charlotte, NC apart is its commitment to personalized care. We establish trust with our patients by focusing on individual needs and providing tailored solutions.
One crucial area where personalized care shines is medication management, which is vital to ensure optimal health outcomes. We help patients understand their medications, including dosages, potential side effects, and interactions with other drugs.
By offering clear explanations and addressing concerns, our pharmacists ensure patients are empowered to take their medications correctly, improving overall health.
Additionally, we now also offer the convenience of online ordering, transforming the way patients access their medications. Patients can now conveniently place their prescription orders from the comfort of their homes or on the go.
This streamlined process saves time and enhances patient satisfaction by eliminating the need to wait in queues, allowing patients to focus on other aspects of their health and well-being.
Another aspect that contributes to building trust is the availability of our free delivery services. Queens Pharmacy now offers delivery of medications free of charge within 30 miles of the pharmacy, and deliveries for distances of more than 30 miles are available at a minimal charge, bringing convenience and peace of mind to patients, particularly those with mobility issues or busy schedules.
This ensures patients have timely access to their medications, regardless of their physical location or circumstances. It demonstrates our commitment to going the extra mile in providing personalized care and ensuring that patients' needs are met with convenience and compassion.
Immunization is also a critical aspect of public health, and our immunization in NC has become a valuable resource in increasing immunization rates.
Our pharmacists are trained to administer vaccines and provide essential information on vaccine safety and efficacy. This expertise helps patients make informed decisions about immunization and address any concerns.
Contact us today, and let us show you the value of personalized care. Your well-being is our top priority!